What Clients Say
"Parkertron provided a first rate service and I.T. consultancy"
Ben Parker, Managing Director
About Us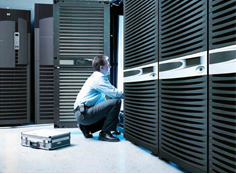 Parkertron Ltd was founded by Ben Parker in April 2009. Even though this is a relatively new company Ben Parker has over 11 years experience in the education sector and works with school members to understand the individual needs of each primary school.
Ben Parker of Parkertron has a vast knowledge of the primary school sector and the use of ICT within the industry.
Specialist Areas include:

Consultancy - See how our solutions can benifit your organisation.
Support Onsite and Remote - We have a range of solutions to meet your budget requirements.
Offsite Backup - Have piece of mind that all your data is safe and secure, should you encounter any problems
IT Hardware - complete installs / Upgrades.
School Software - A wide range of educational programs.
Whiteboards - Electronic Whiteboards.
Websites - We can help you gain an internet presense.
Synetrix - Design, integration and deployment of advanced data and audio-visual applications, authentication, security and middleware solutions.
London Grid for Learning Mail and other areas - For schools where pupils are allowed to only send and receive mail inside the SafeMail community.
Atomwide - Specialising in broadband-deliverable IT and ICT solutions for UK schools, Local Authorities and RBCs.
RM - Our leading supplier of educational software, computers and services for schools, colleges, universities and their students.
Viglen - Our specialist manufacturer of computers, networks and solutions.
Electrical Cabling - We can provide electrical installs to help you adapt to your growing needs.
Network Cabling - We can provide network installation to ensure your system is used to its full potential.
We can provide installation of all the above.
We also provide training of our products where required.