What Clients Say
"Parkertron provided a first rate service and I.T. consultancy"
Ben Parker, Managing Director
LGfL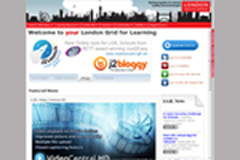 Most schools are now part of the London Grid for Learning supported by Atomwide.

Parkertron has been working and supporting the LGfL from day 1 and therefore has a unique and vast knowledge of how the LGfL members integrate with your school.

Parkertron can take over the link between the school and the LGfL saving the school members vast amounts of time.